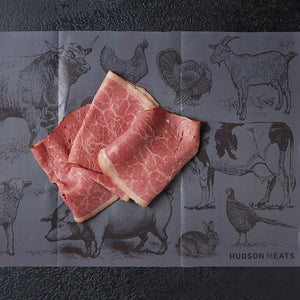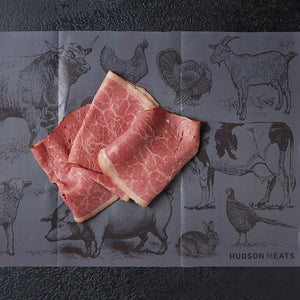 On Sale
Wagyu Smoked Beef
Using Wagyu beef with a minimum marble score of 4, traditionally cured, cold smoked and heat treated giving an unbelievable rich flavour that melts in your mouth.
Platters, sandwiches or salads. 
Excellent with a little horseradish cream or mayonnaise. 
There is approximately 4-6 slices per 100 grams.
Please select the grams required.