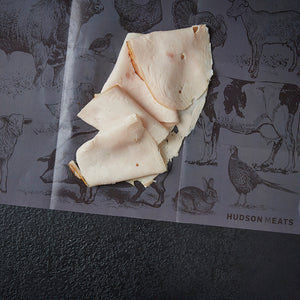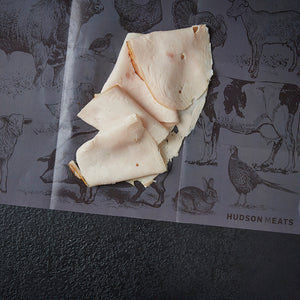 On Sale
Turkey | Oven Roasted
This award winning product is made from free range turkey from a farm near Bordertown in South Australia.
Made with pure turkey breast, water, garlic, mixed spices lightly cured and double smoked.
Great as a snack, sandwich, on pizza, in pasta or salad.
There is approximately 4-6 slices per 100 grams.
Select the number of grams that you require.