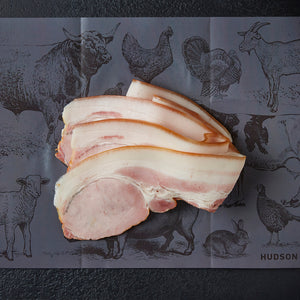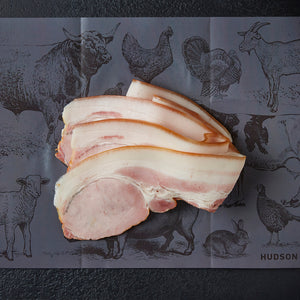 On Sale
Bacon | Traditional Middle
This award winning bacon is made from 100% Certified Australian Pork middle.
The bacon is cut in length from the middle rib area with rind, eye and tail. The cut does not contain rib bones.
The bacon is cured, cooked and slow smoked for its award-winning flavour.
Breakfast, pasta, potatoes, brussels sprouts, grilled cheese, burgers, endless.
Made with pork, water, salt. sugar free, gluten free..