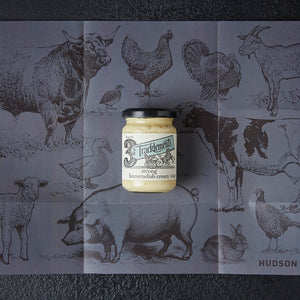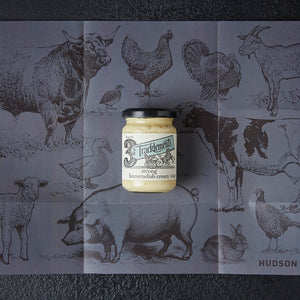 On Sale
Tracklement's Strong Horseradish Cream
Based in the heart of Wiltshire, Tracklements lovingly make an award-winning range of over 60 artisan condiments.
To make sure all of the products taste as good as the very best homemade ones, Tracklements make them in the same manner as you would at home; with the highest quality, natural ingredients, handmade in small batches.
Tracklements know the origins of all of their ingredients and work with British farmers and spice growers from all over the globe.
Tracklements make this fiery foil for roast beef with English horseradish and fresh cream. This Horseradish Cream is addictive stuff.