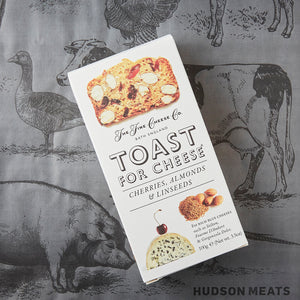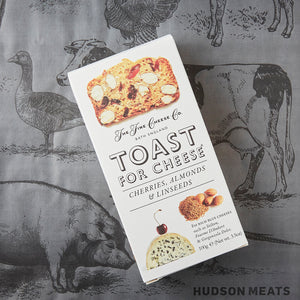 On Sale
The Fine Cheese Co Toast for Cheese - Cherries, Almonds & Lindseed
The Fine Cheese Co. has made it their business to know what flatters artisan cheeses, so they developed a unique range of crackers. 
These Cherry, Almond & Linseed Toast are thin, light and crisp.
Around 60 % of the cracker is composed of fruits, nuts and seeds making it suitable for Rich Blue Cheeses such as Fourme D'Ambert, Stilton & Gorgonzola Dolce.