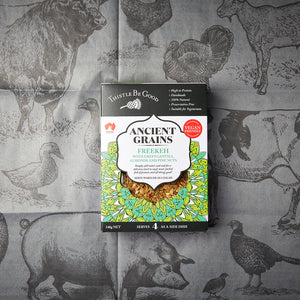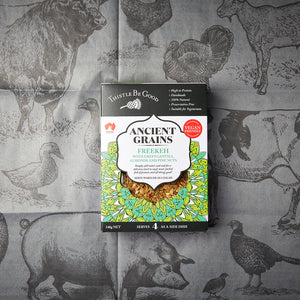 On Sale
Thistle be Good - Ancient Grains - Freekeh
Freekeh is green wheat which means that it's harvested whilst still young.
Freekeh contains more protein, vitamins, and minerals than the same mature grain and other grains.
It's so delicious and so high in protein that it's perfect for me at lunchtime or evening.  I love it on its own but a few little pieces of feta just finishes it off.
It makes 750gm of cooked product so goes a remarkably long way.