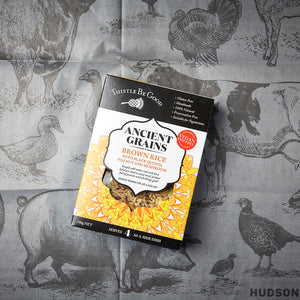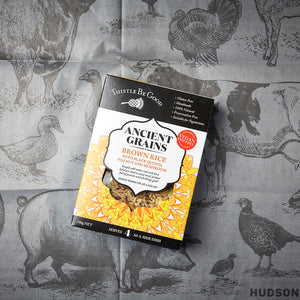 On Sale
Thistle be Good - Ancient Grains - Brown Rice
Brown rice is so good for us in so many ways and we all know how great quinoa is for us.
This brown rice is packed with so many other goodies, including black quinoa, pumpkin seeds and walnuts!
This brown rice is great with a dollop of soft goats curd, creme fraiche or home-made garlic yoghurt (natural yoghurt, garlic, chopped mint and salt). 
Makes 560gm of cooked product.