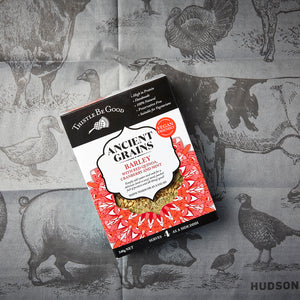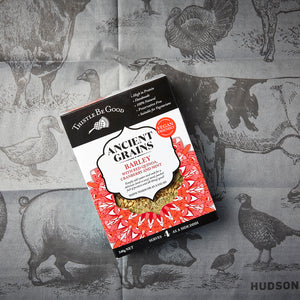 On Sale
Thistle be Good - Ancient Grains - Barley
Ancient grains are good for us!  Minimal processing of them means that you get lots of their original goodness.
The barley mix not only looks beautiful but tastes amazing too!
The sweetness of the cranberries work supremely well with the barley.  So high in protein, you'll not only love the flavour but it'll keep you full for a long time!  Makes 720gm of cooked product.
Delicious with your favourite pan fried lamb, roast chicken or its great on its own with steamed veggies – so easy and so delicious.
All of the Ancient Grains can be enjoyed simply cooked up as they are and enjoyed as a hot meal, served with one of the serving suggestions or allowed to cool and have as a beautiful lunch, with salad or roast veggies!