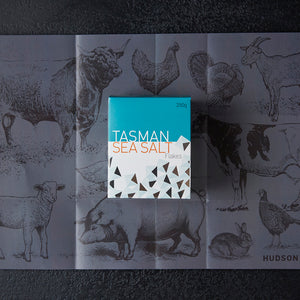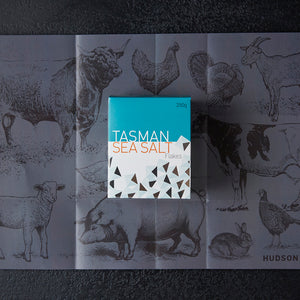 On Sale
Tasman Sea Salt
With their passion for artisanal produce and gourmet products, every part of the Tasman Sea Salt production process is a labour of love for founders and farmers Chris Manson and Alice Laing.
Tasman Sea Salt contains an abundance of naturally occurring trace minerals derived from the pristine nutrient rich water of the east coast of Tasmania.
Rich in potassium with lower levels of sodium than many other salts, Tasman Sea Salt contains all the goodness that nature intended.