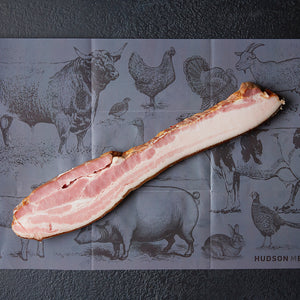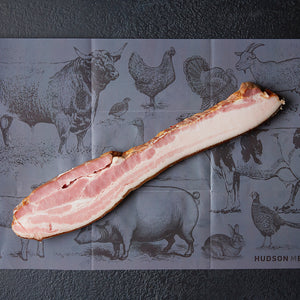 On Sale
Speck
An Italian cured, smoked meat.
To make speck, a boned pork belly is cured in salt, and spices like laurel and juniper, then intermittently slow-smoked, using pine or juniper wood for several months.
Speck is usually used to flavour cooked dishes.
Try it in a salad with apples and arugula. 
If you require the speck to be sliced a certain thickness, please advise in the special instructions section during checkout.