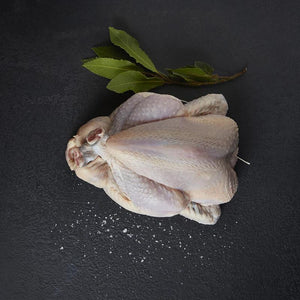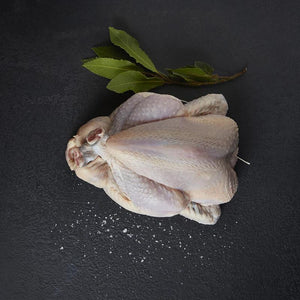 On Sale
Sommerlad Chicken
Sommerlad is a heritage breed chicken which has a slower optimum growth rate and will naturally forage.
The result is a healthier, happier bird, a more holistic system and chicken that tastes the way nature intended.
The Sommerlad chickens are sourced from Grassland Poultry are only available every 2nd week. 
During the checkout process, the calendar will display the dates that the Sommerlad chickens are available.
Cooking Tip :  Ensure that the chicken is at room temperature before cooking and well washed. Place fresh rosemary and wedges of one lemon into the cavity.  Massage olive oil and salt all over the chicken.  Place the chicken into a moderate oven for 1 hour and 20 minutes.  Turn the oven off, pull the oven door ajar and allow the chicken to rest inside the oven 10 minutes.