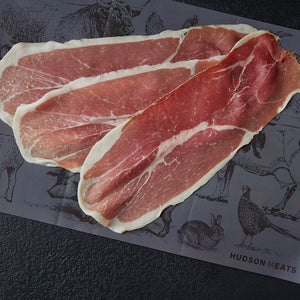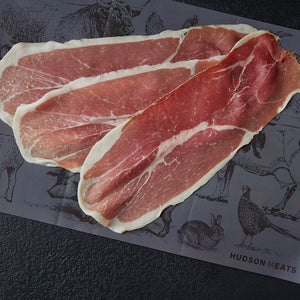 On Sale
San Danielle Prosciutto
Origin: San Danielle, Italy
Made solely of pigs born and bred in Italy, no additives or preservatives of any kind.
Often served as an antipasto, wrapped around grissini, with melon, grapes, figs, and asparagus.
It is used in stuffing's for other meats, such as veal, as a wraparound veal or steak, panini or as a pizza topping.
Saltimbocca is an Italian veal dish, where escalopes of veal are topped with a sage leaf before being wrapped in prosciutto and then pan-fried.
Is sweet with a full bouquet.
The is approximately 3-4 slices per 100 grams.
Select the number of grams that you require.