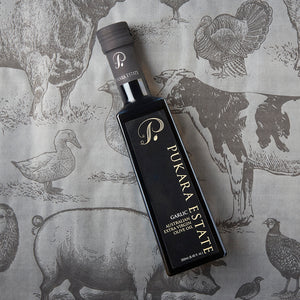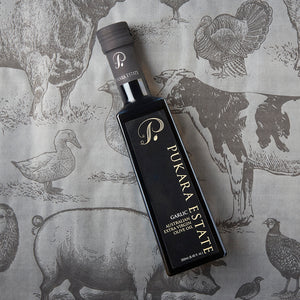 On Sale
Pukara Estate EVOO Garlic 250ml
Rolling hills, sprawling vineyards, hardy olive groves and that vivid country air…bring the flavour of the Hunter Valley Region to your home. 

Located just outside Muswellbrook, Pukara Estate make some of Australia's best olive oils. Their dedication to creating high-quality, flavoursome oils wins them more prizes each year than they can count, as well as the praise of food connoisseurs everywhere!

So if you want to give your meals that extra zing, add a little Garlic Extra Virgin Olive Oil from Pukara Estate!
Trickle it over garlic prawns or roast potatoes, add it to any Mediterranean dish, add to mashed potato to create garlic mashed potato! Have it with toasted ciabatta and balsamic vinegar – garlic goes with everything, and so will this olive oil!