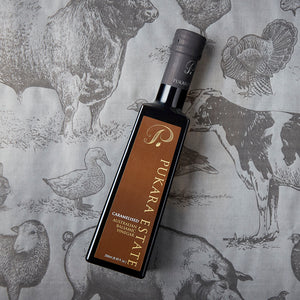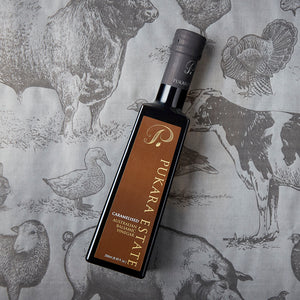 On Sale
Pukara Estate Caramelised Balsamic Vinegar
Rolling hills, sprawling vineyards, hardy olive groves and that vivid country air…bring the flavour of the Hunter Valley Region to your home. 

Located just outside Muswellbrook, Pukara Estate make some of Australia's best olive oils. Their dedication to creating high-quality, flavoursome oils wins them more prizes each year than they can count, as well as the praise of food connoisseurs everywhere!

Deliciously thick and rich, Pukara Estate's caramelised balsamic vinegar is perfect as a dressing with our extra virgin olive oils or dripped with crusty breads.