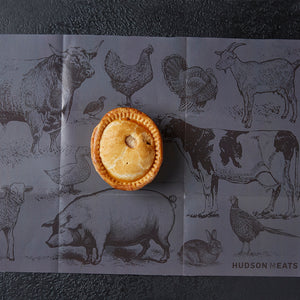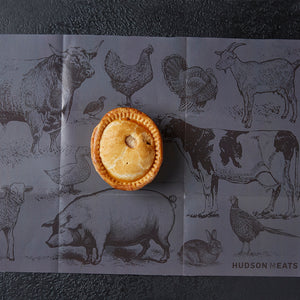 On Sale
Pork Pie
A pork pie is a traditional British cold meat pie.
It consists of roughly chopped pork and pork jelly sealed in a hot water crust pastry.
Normally eaten as a snack or with salad.
Hand-crafted in Sydney by Patchett Pies, these hot-water crust Yorkshire Pork Pies suit any appetite or occasion.
Made with the best local ingredients.
Enjoy with a few pickles, chutney, and a tall cold pitcher of dark bitter ale.
Made from wheat flour, pork lard, gelatin, rice flour, soy flour, spice, salt, baking powder & egg.