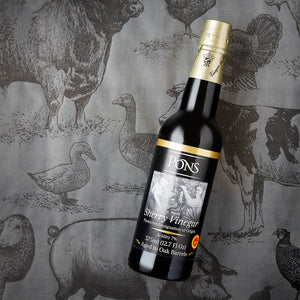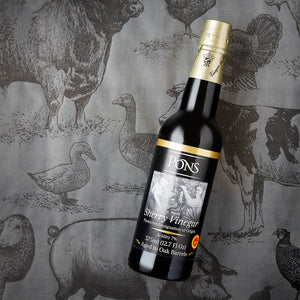 On Sale
Pons Sherry Vinegar 375ml
The "Denomination of Origin" from the Jerez region in the South of Spain is a guarantee of the quality and origin of the Pons Sherry Vinegar.
From Palomino grapes, typical of Cadiz, Pons is made exclusively from the first must.
This vinegar is aged for eight years in American white oak wooden barrels and has a 7° acidity.
This outstanding vinegar has a warm amber colour, a delicate and fine aroma, and an excellent taste.
Use to enhance the flavour of your soups, stews and casseroles.