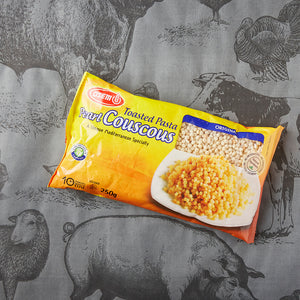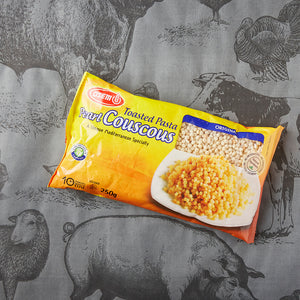 On Sale
Pearl | Israeli Couscous
These perfectly-round pearls of pasta are made from wheat flour and toasted over an open flame. Israeli couscous absorbs liquid (such as stock) while remaining al dente.
You can cook Israeli couscous any number of ways. It can be used much like pasta, rice, quinoa, or any other whole grain. Add a handful to salads, add it to soup to add a more full-bodied texture, or top it with a saucy vegetable stir-fry or roasted vegetables. Try making a savory Israeli couscous pilaf instead of a rice pilaf, or use it to make a chilled grain salad, like a quinoa salad or a rice salad. You could try Israeli couscous in any recipe that called for orzo as well.
To prepare Israeli or pearl couscous, you'll need about 1 1/4 cups of water or vegetable broth for every 1 cup of dry grain. Simmer the grains stovetop, covered, for about 10 minutes. The grains fluff up just slightly, and, like barley, they have more an "al dente" mouth feel when done cooking.