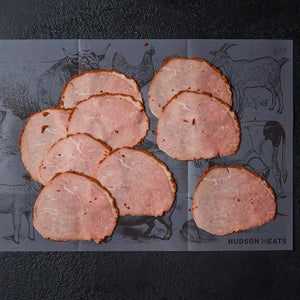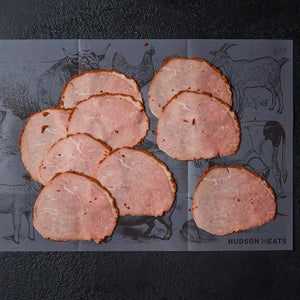 On Sale
Pastrami
The name pastrami comes from Romanian pastramă, Turkish: bastırma 'pressed meat'.
Made from raw beef, brined, partially dried, seasoned with herbs and spices, smoked and steamed.
Originally created as a way to preserve meat before refrigeration.
Pastrami sandwich with horseradish & cream coleslaw.
There is approximately 10 slices of pastrami per 100 grams.
Select the number of grams that you require.