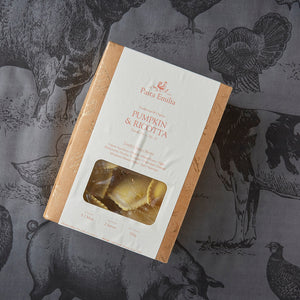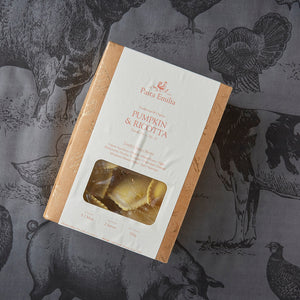 On Sale
Pasta Emilia Pumpkin & Ricotta Tortelli
Pasta Emilia is Australia's only certified organic pasta brand, restaurant and cooking school created in tribute to the gastronomic traditions of Emilia-Romagna and the clean and responsible provenance of our local organic ingredients.
The Pasta Emilia range is preservative-free, therefore frozen.
The ideal quick meal, just drop the frozen ravioli into boiling water for 5 minutes and voila, ravioli is cooked and ready to serve!
Serve with grated parmesan cheese, cracked black pepper and a pasta sauce.

Serves 2.