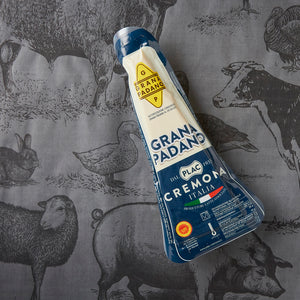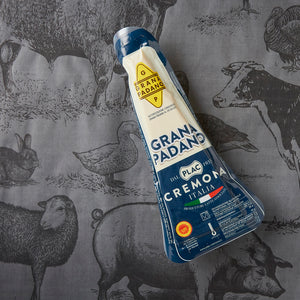 On Sale
Parmigiano Grana Padano
PLAC CREMONA is among the most important producers of Grana Padano.
The inspection of the whole supply chain is carried out by controlling all stages of production, from cattle selection and feeding to processing the milk and up to the maturing stage in their warehouses and allows to obtain a product that is appreciated on the market for its high quality standards.
Each piece of Grana Padano weighs approximately 280g.