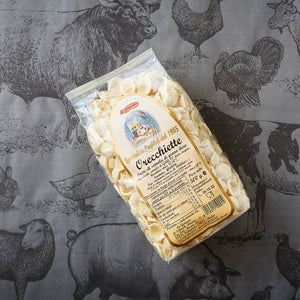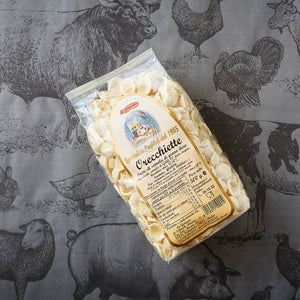 On Sale
Orecchiette 500g
Orecchiette translates to 'little ears' and are a traditional shape of the Puglia region.
The curved shape of the pasta is perfect for trapping and holding sauces and flavours.
They are best known for the dish Orecchiette alle cime di rapa which combines broccoli rabe florets with chilli, garlic and anchovy and grated pecorino.