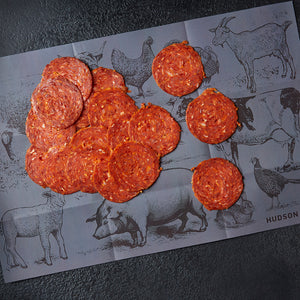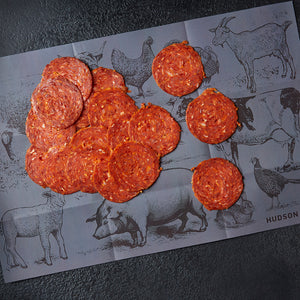 On Sale
Ndjuja Salami | Spicy
The recipe originates from Calabria, Italy.
It's spicy pork salami. A hard version of the famous spreadable version.
Add to pasta dishes, slices of bread and ripe cheeses. Made with parts of the pig such as the shoulder and belly, as well as tripe, roasted peppers and a mixture of spices.
There is approximately 20 slices per 100 grams.
Select the number of grams you require.