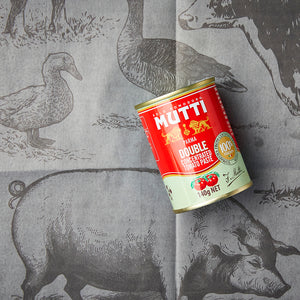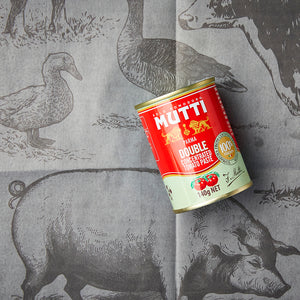 On Sale
Mutti Tomato Paste 140g
Each summer, the Parma province holds its annual harvest celebrations. Everyone is involved: farmers, who are often also livestock and dairy producers, transporters, who make sure the tomatoes are moved quickly from the field to the factory, and all the seasonal workers, often students who spend the summer harvesting.
Concentrated tomato, in all its forms, is a great way to add flavour, texture and colour to your cooking.
Mutti Tomato Paste is perfect for recipes with long cooking times, such as bolognese sauce, casseroles and stews. And it can also be used in quick recipes: a dash of seasoning for pasta or a sauce to go with a dish.
Did you know it takes 6 kg of fresh tomatoes to make 1 kg of Mutti Tomato Paste?