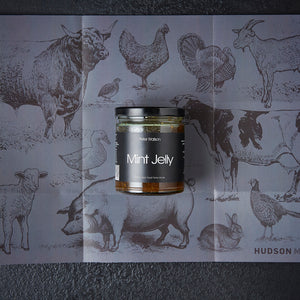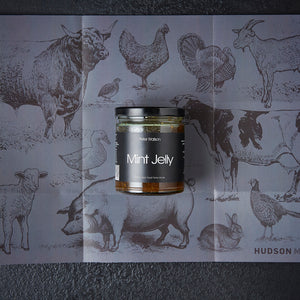 On Sale
Mint Jelly
Peter Watson was born into a family where the rhythm of the seasons dictated the cycle of life - making jam, bottling sauce, preserving fruits and vegetables in season. It continues to this day.
A classic condiment for roast and grilled lamb. Also good with pork and roasted vegetables. Peter Watson makes his Mint Jelly on a base of apple with malt vinegar and plenty of mint.
Also a wonderful condiment to cheese.