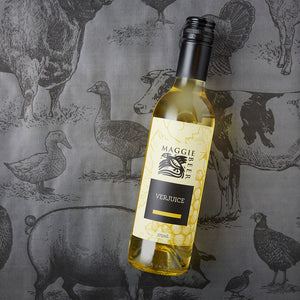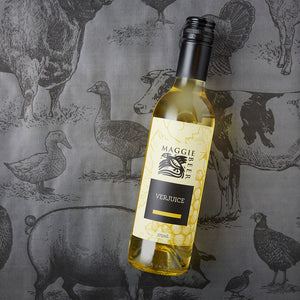 On Sale
Maggie Beer Verjuice 375ml
Maggie Beer has been bottling verjuice since 1984.
Verjuice, literally meaning 'green juice' is the juice of unripe grapes.
Maggie describes verjuice as "a gentle acid". For this reason, many have found it useful in making fresh and subtle salad dressings, but it has far more, lesser-known uses.
Maggie uses it in just about everything. It goes in her bread, her pavlova and help her poach eggs.
It can also be used as a non-alcoholic substitute for white wine in sauces and dressings, or to deglaze pots and pans.
Drizzle over a roast chicken, half way through roasting to give the chicken a wonderful golden colour.