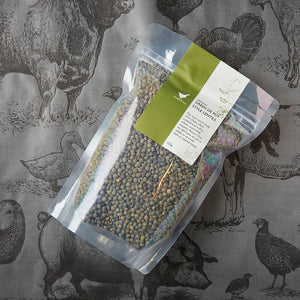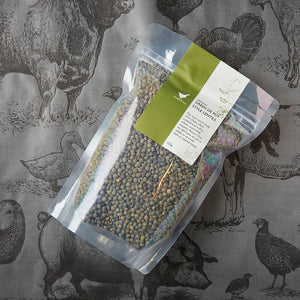 On Sale
Lentils du Puy
Lentilles du Puy, the French green lentils from the Auvergne, are known as 'the caviar of lentils'.
Lentils du Puy are indeed the most fantastic lentils in the world. Their unique, nutty flavor is attributed to the volcanic soil they're grown in, sans fertilizer, which gives them their fine, mineral-rich taste.
The climate in the Auvergne also contributes to their unique texture: a lack of humidity and abundant sunshine, courtesy of the surrounding mountains and volcanic deposits, ensures that the lentils dry on the plant all by themselves.
Consequently, lentilles du Puy have less starch than other green lentils, so they don't get all mushy and muddy when cooked like those hippy-dippy soups people used to make.