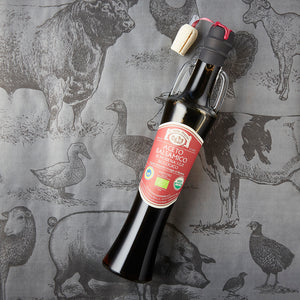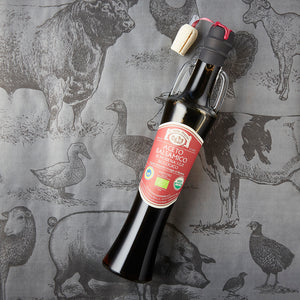 On Sale
La Vecchia Dispensa Organic Balsamic Vinegar 8 Years
Castelvetro is s village in the hills just outside of Modena, and the home of La Vecchia Dispensa, where Roberta Pelloni and Marino Tintori produce their prized balsamic vinegar.
The secret to great balsamic is the art of blending the slow-aged vinegar.
Marino Tintori from La Vecchia Despensa knows the key is balance rather than sweetness, which masks the complexity of the balsamic.
This 8-year-old organic balsamic offers a wonderful viscosity with a density of 1.32kg/L.