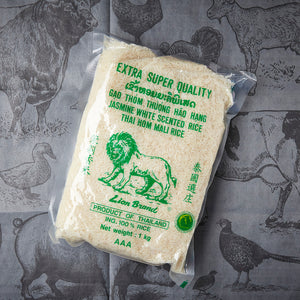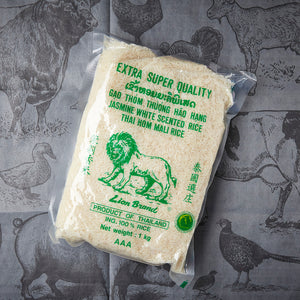 On Sale
Lion Jasmine Rice
The Lion Jasmine rice is grown in Thailand and is recognised as a premium product.
Jasmine Rice or Khao Hom Mali has a distinctive scent of jasmine and tastes naturally sweet.
Even though the new crop of jasmine rice contains a higher moisture content, it becomes firmer and aromatic after cooking.
The Lion Jasmine Rice is vacuum packed in 1 kilogram bags to prolong its freshness.