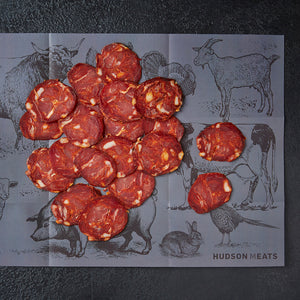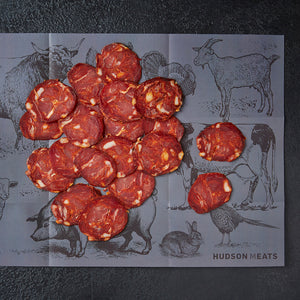 On Sale
Jabali | Wild Boar Salami
A classic "embutido" in the "Pata Negra" chorizo style. Full sweet gamy flavours filled with pimenton and a robust meaty texture. A well developed Iberico flavour and texture notes using Wild Boar from the Mungo National park in outback NSW.
There is approximately 20 slices per 100 grams.
Select the number of grams that you require.