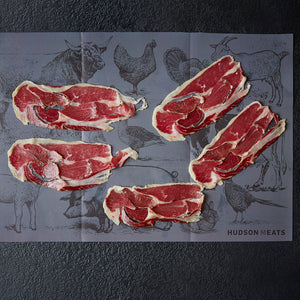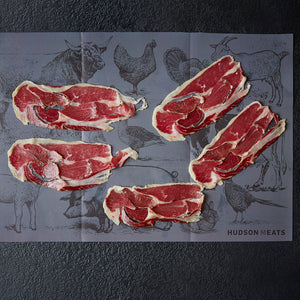 On Sale
Ibérico de Bellota 36 month Jamón
Iberian ham, also called pata negra "black hoof", is a type of cured ham produced in Spain.
According to Spain's DOP "Denominación de Origen" rules on food products, jamón ibérico are made from black Iberian pigs.
The piglets are fattened on barley and maize for several weeks. The pigs roam in pasture and oak groves to feed naturally on grass, herbs, acorns, and roots. At that point, the diet may be strictly limited to olives or acorns for the best quality jamón ibérico,
The curing process takes at least 12 mths, although some producers cure their jamones ibéricos for up to 48 months.
Smooth texture and rich, savoury taste.
A good ibérico ham has regular flecks of intramuscular fat marbling. The fat content is relatively high compared to jamón serrano, thus giving a rich taste.
Serve with Manchego cheese.
Depending on the size of the iberico there is between 4-6 slices per 100 grams.
Select the number of grams required.