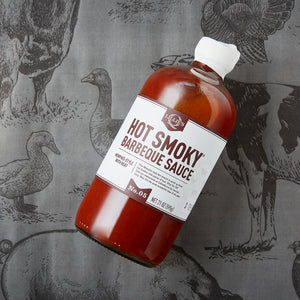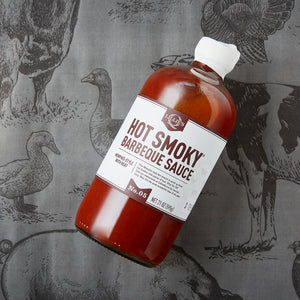 On Sale
Lillie's Q Hot Smoky BBQ Sauce
Lillie's Q Hot Smoky Barbecue Sauce
This Memphis-style fire starter is sweet up front but finishes with plenty of heat. A touch of brown sugar and cayenne makes Hot Smoky perfect for slow cooked ribs are tri-tip beef.
Uses
Perfect for slow cooked ribs and tri-tip beef.
Ingredients
Apple cider vinegar, apple juice, Worcestershire (distilled vinegar, molasses, water, salt, garlic powder, sugar, spices, anchovies, tamarind, natural flavour), lime juice, liquid smoke, mustard, tomato, brown sugar, cayenne, black pepper, garlic powder, onion powder, paprika.
Size
595g
Origin
Chicago, IL. USA