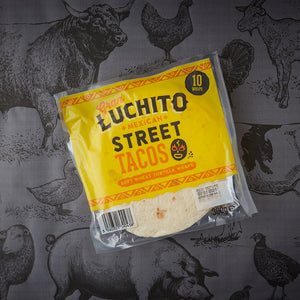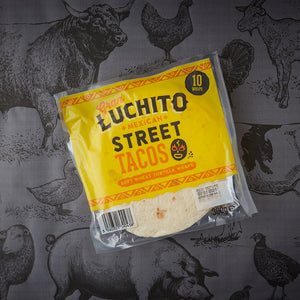 On Sale
Gran Luchito Street Tacos Soft Tortilla Wraps
Gran Luchito are hugely passionate about bringing the authentic taste of Mexico to kitchens around the world.
Gran Luchito  pour their heart and soul into their range of products because they want you to discover the joy of cooking and sharing real Mexican food with your friends and family.
Mexican street tacos are loved by one and all and the renowned brand of Gran Luchito brings to you a pack of these soft wheat tortilla wraps for never-ending fun.
Available in the usual small street taco tortilla size, these tacos are BIG in flavour as they are made from quality soft wheat.
These soft wheat tortillas provide the perfect base for adding flavourful veggies and/or meat and authentic toppings – the options are endless.