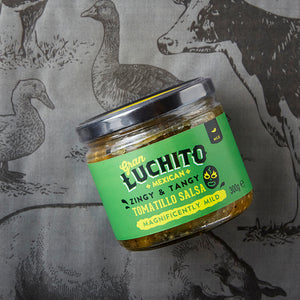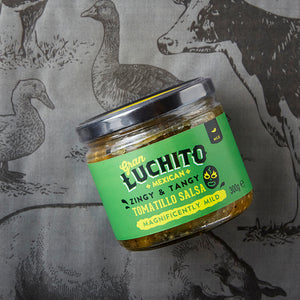 On Sale
Gran Luchito Salsa Zingy & Tangy Tomatillo
Gran Luchito are hugely passionate about bringing the authentic taste of Mexico to kitchens around the world.
Gran Luchito  pour their heart and soul into their range of products because they want you to discover the joy of cooking and sharing real Mexican food with your friends and family.
Tomatillos are also known as Mexican husk tomatoes. They may look like small green tomatoes but are closer in relation to a gooseberry with a bright, tart flavour used quite commonly in Mexican cooking. 
Blended fresh tomatillos with jalapenos, onion and coriander for a marvellously mild yet zingy and tangy salsa.