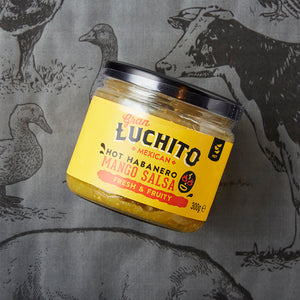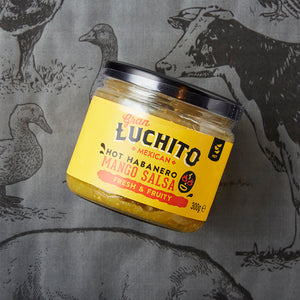 On Sale
Gran Luchito Salsa Hot Habanero Mango
Gran Luchito are hugely passionate about bringing the authentic taste of Mexico to kitchens around the world.
Gran Luchito  pour their heart and soul into their range of products because they want you to discover the joy of cooking and sharing real Mexican food with your friends and family.
Fiery habaneros are blended with tomatillos and mango for an authentic salsa with a kick. Perfect for those who like their salsa packed full of flavour.
Handmade in Mexico using the finest ingredients for seriously fresh flavour.