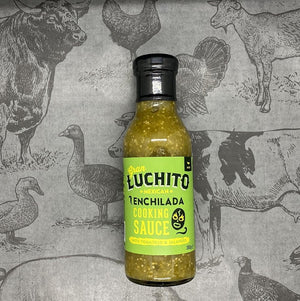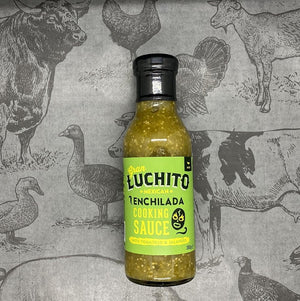 On Sale
Gran Luchito Enchilada Cooking Sauce
Gran Luchito are hugely passionate about bringing the authentic taste of Mexico to kitchens around the world.
Gran Luchito  pour their heart and soul into their range of products because they want you to discover the joy of cooking and sharing real Mexican food with your friends and family.
Blended fresh tomatillos with jalapenos, onion, garlic and coriander perfect for chicken enchiladas made easy. The Enchilada Cooking Sauce is mild enough for the whole family to enjoy.
It's perfect for when you don't have time to make Enchilada Cooking Sauce from scratch but want it to taste like you have.
Discover the Gran Luchito Enchilada Recipes