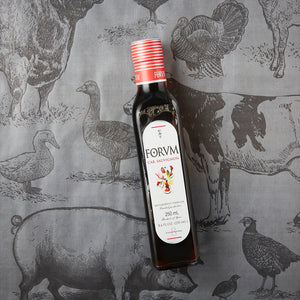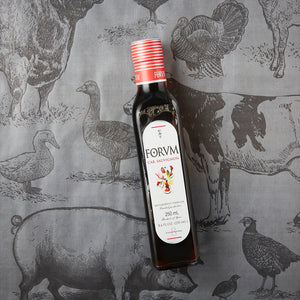 On Sale
Forvm Cabernet Vinegar 250ml
Forvm, also known as Forum or Forvum, cabernet sauvignon vinegar is a delicate Catalan vinegar made from cabernet sauvignon grapes and contains 30% grape juice which gives sweeter, more rounded flavours than most vinegars.
Drizzle a little over tuna carpaccio and sardines, or serve alongside bresaola, Iberico ham and capers.
Forvm vinegar comes from the Roca family's vineyard in Penedès – west of Barcelona. It started as a small winery but when the family tasted an old, abandoned barrel of wine they realised what excellent vinegar the grapes produced - so changed tack.
The thirty year old company has built up a cult following - its vinegars have featured on many Nobel Peace Prize dinner menus, and are used in some of the world's top kitchens, such as El Bulli.