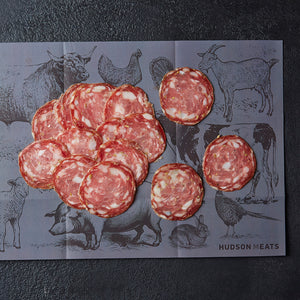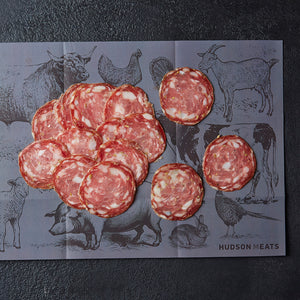 On Sale
Fennel & Garlic Salami
To the Italians, an antipasto favourite and an essential at any dinner party.
Add to your platter alongside Reggiano, green Sicilian olives artichokes and a glass of Montepulciano d'Abruzzo.
Made from pork, pork fat, salt, fennel and garlic.
There is approximately 20 slices per 100 grams.
Select the number of grams that you require.