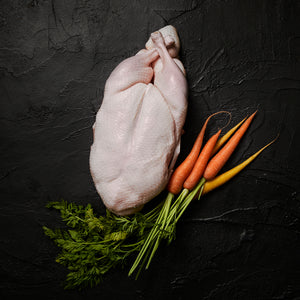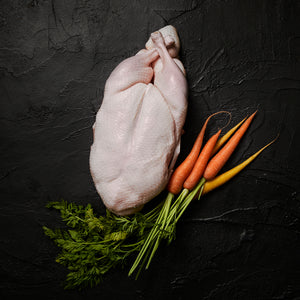 On Sale
Duck
Grown in Tathra Place.

Raised completely free range and chemical free these birds are Australia's only true free range Aylesbury Ducks. The ducks range free in flocks with Mareema dogs to protect them.

The completely natural way the ducks are raised  results in an intense flavour complexity in the meat, a deeper and richer texture with a thicker layer of fat coverage.
Approximately 2 kg in weight.