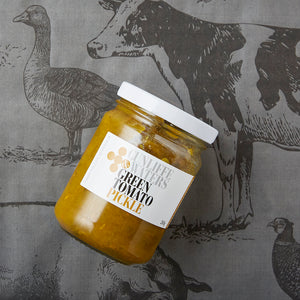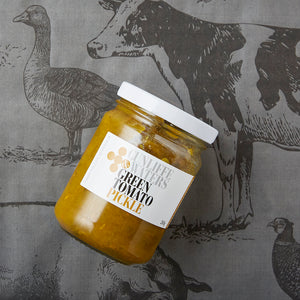 On Sale
Cunliffe & Waters Green Tomato Pickle
Established by Amanda Cunliffe in 1996, Cunliffe & Waters has built a well deserved reputation as a producer of some of the finest handmade preserves in Australia.
All Cunliffe & Waters jams and marmalades are cooked very quickly in small batches to capture the pure flavours of the best possible ingredients.. 
Only natural preservatives are used in Cunliffe & Waters products!
In keeping with their handmade philosophy and our affiliation with growers in the Yarra Valley, Cunliffe & Waters try and source as much local produce as possible.
Green Tomato Pickle has a lovely texture with a hint of fennel, wonderful with cheese, on the side of corn beef and with smashed avocado!