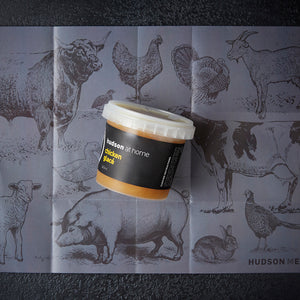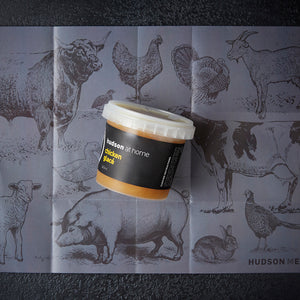 On Sale
Chicken Stock | Glace
Made by hand in the Hudson Meats kitchen and made like you would at home.
The Chicken Glace takes our in-house Chef 2 days to make using free-range chicken bones.  Over 2 nights, the Chef makes the chicken glace, using pastured pork trotters to create a natural gelatin.
Chicken Glace is a concentrated full of flavour chicken stock.  To make to a regular liquid stock, add 1 container of glace and 2 containers of water to make 1 litre of chicken stock.
 The chicken glace has no added salt and is preservative free, therefore we recommend that you keep the glace stored in your freezer.
The Chicken Stock | Glace is Gluten Free.