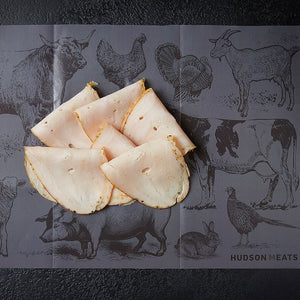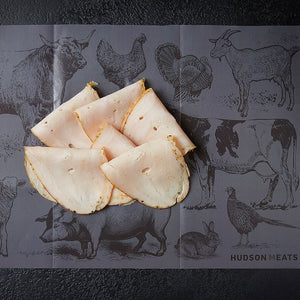 On Sale
Chicken Lemon Pepper
Made with two double chicken breasts flavoured with a unique blend of spices and sprinkled with zesty flavoured lemon-pepper seasoning.
Handmade and double smoked using natural wood chips.
It's the perfect addition to any dish including a panini, pasta, salad or enjoyed on a charcuterie board.
Ready to eat, enjoy as is or warmed.
This is a handmade product using Australia's best quality ingredients.
There is approximately 4 slices per 100 grams.
Select the quantity required.