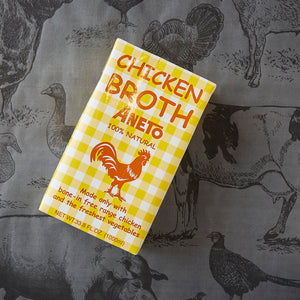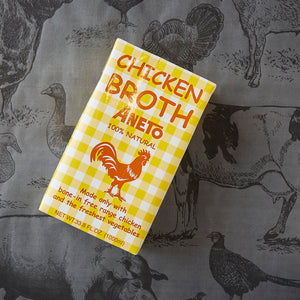 On Sale
Aneto Chicken Broth
ANETO 100% Natural.
Free Range Chicken, onion, carrot, cabbage, leek, celery and salt.
Origin : Spain
Ideal for:
The entire family, adults and children
Your child's first broth
Soups with pasta, rice or wheat semolina
A healthy and nutritive diet
Having cold in the summer and hot in the winter
Culinary basis for stews and stir-fries
Preparing rice and meat dishes
Sopa de pollo udon / Chicken udon soup 
Ingredients:
1 Liter of Aneto Chicken Broth
2 tablespoons of miso paste
2 tablespoons of soy
8 shiitakes
6 shallots
2 chicken breasts
2 packages of noodles udon (300g)
1 egg
flour
bread crumbs
salt
pepper
olive oil
chives (to decorate)
Method:

Boil the chicken broth in a saucepan. When the broth is boiling, add the 2 tablespoons of miso and reserve it.


Put a little bit of olive oil in a frying pan, cut the shallots and the shiitakes into slices and sauté them at a high heat for 3-5 minutes. When they are ready, add them to the broth and reserve this blend.


Season the chicken breast with pepper and roll it into flour. Then coat it with egg and, finally, with the breadcrumbs. Fry it in a pan with a little bit of olive oil at a low heat in order to get well-done meat. Reserve it on a piece of kitchen roll to eliminate the oil excess.


While you are frying the chicken breast, boil the broth again. When it boils, add the noodles and let it cook for 3 minutes.  Then, incorporate the soya and turn off the fire.


Serve the soup with the noodles in a bowl. Cut the breast into crunchy slices, put them on the top of the soup and season it with some finely cut chives.