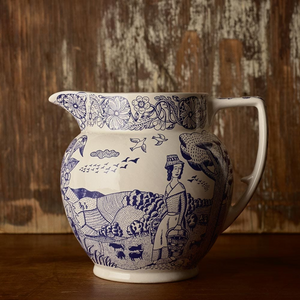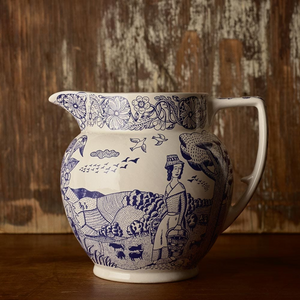 On Sale
Ceramic Celery Jug
Cheese looks so good on blue and white china and John Broadley's charming designs are quirky, original and rooted in the country.
Modelled on an early 19th Century design. Not just for celery, it's a beautiful piece that would look as good on the breakfast table full of freshly squeezed orange juice, as it would on the dinner table to accompany a cheeseboard. 
1.25 litre jug, 16cm tall. Dishwasher proof. Presented in an illustrated gift box.