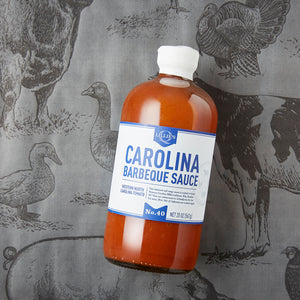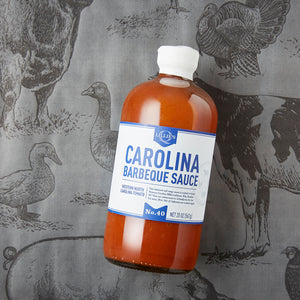 On Sale
Lillie's Q Carolina BBQ Sauce
Lillie's Q Carolina Barbecue Sauce
There is plenty of tradition in this West Carolina tomato and vinegar sauce. Apple and lime juices are just two of Grandma Lillie's secret ingredients that give Carolina its time-honoured tangy character.
Uses
A versatile sauce and perfect for BBQ Chicken, or on a smoked whole shoulder of pork.
Ingredients
Apple cider vinegar, apple juice, Worcestershire (distilled vinegar, molasses, water, salt, garlic powder, sugar, spices, anchovies, tamarind, natural flavour), lime juice, mustard, tomato, brown sugar, cayenne, black pepper, garlic powder, onion powder, paprika
Size
567g
Origin
Chicago, IL. USA