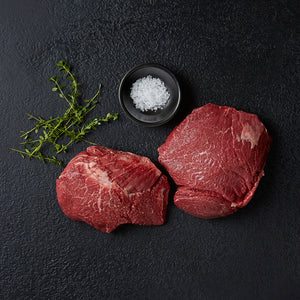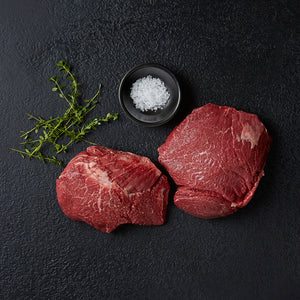 On Sale
Beef Cheeks
Beef cheeks are perfect for slow-cooking.  The beef cheeks are pasture-raised, grass-fed beef and sourced from south-eastern Australia.
Each beef cheek weighs approximately 300 grams and are sold in pairs.
Cooking Tip : If time permits, marinate the beef cheeks in red wine and herbs 24 hours beforehand.  Slow-cooking of the beef cheeks is approximately 3 hours.