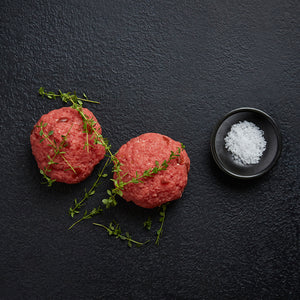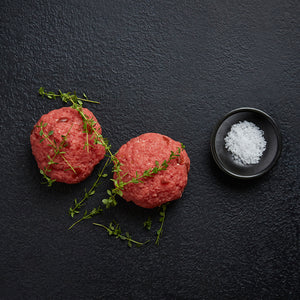 On Sale
Beef Burgers | Grass-fed Beef
Our beef burgers are made with premium lean pasture-raised grass-fed beef. 
The beef burgers are handmade in-house and made with caramelised onion and tomato passata.
Each beef burger weighs approximately 150 grams and are sold individually.
Cooking Tip :  Ensure that the beef burgers are at room temperature before cooking.  On a hot frying pan, or BBQ hot plate, sear each side for approximately 3 minutes.  Then either place in the oven or close the lid on the BBQ for 15 minutes.  Remove from heat and allow to rest for 5 minutes before serving.