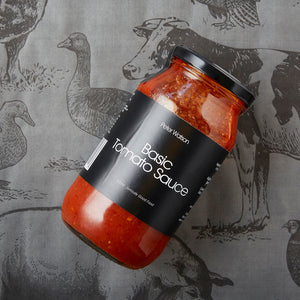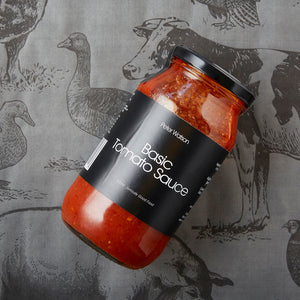 On Sale
Peter Watson Basic Tomato Sauce
Peter Watson was born into a family where the rhythm of the seasons dictated the cycle of life - making jam, bottling sauce, preserving fruits and vegetables in season. It continues to this day.
This sauce is not strictly a Pasta Sauce, but can be used as the basis for many dishes.
Try using it for baking some veal or chicken, use it as the tomato sauce needed for baking eggplant or use it in layered vegetable dishes.