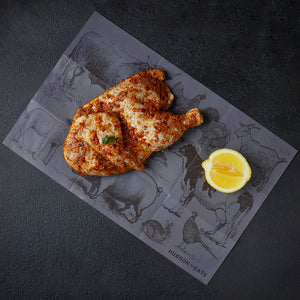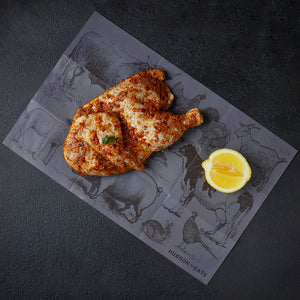 On Sale
Moroccan Chicken
Half a Barossa Chicken from Saskia Beer that has been marinated in Moroccan spices.  
Each half of a Moroccan Chicken weighs approximately 950 grams.
Cooking Tip :   Take the Moroccan Chicken out of the fridge approximately 10 minutes before cooking, as this will allow the chicken to cook evenly through.  Place the Moroccan Chicken into a moderate oven and bake for 30 minutes.  After 30 minutes, turn the oven off, pull the oven door ajar and allow the chicken to rest inside the oven for 5-10 minutes.
The Moroccan Chicken is gluten free.