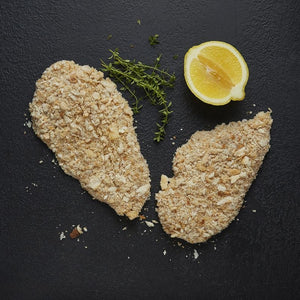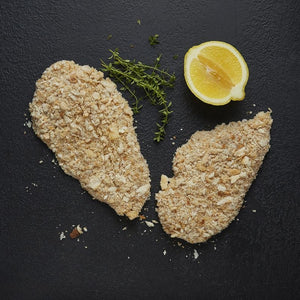 On Sale
Crumbed Chicken Breast
Crumbed Chicken Breast is one of our favourites.

Each chicken crumbed chicken breast weighs approximately 125 grams and need to be ordered individually.
Cooking Tip :   Take your crumbed chicken breast out of the fridge approximately 5minutes before cooking, as this will allow the chicken breast to cook evenly through. In  a hot frying pan with oil, breast side down first.   Cook on a medium heat, turn and cook on each side until golden in colour.  Remove from heat and allow to rest for 5 minutes before serving.