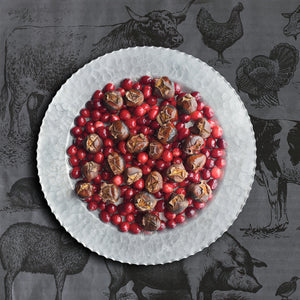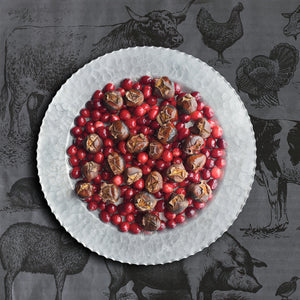 On Sale
Cranberry & Chestnut Stuffing
We make our stuffings in-house in the Hudson Meats kitchen.
Made with cranberries and caramelised chestnuts, mixed with pork and veal mince which ensures that the stuffing is gluten free.
Bake in tray for 40 mins in a moderate oven or fill the cavity of your washed out turkey.
As the stuffing is meat based, ensure that you rest the stuffing before serving.